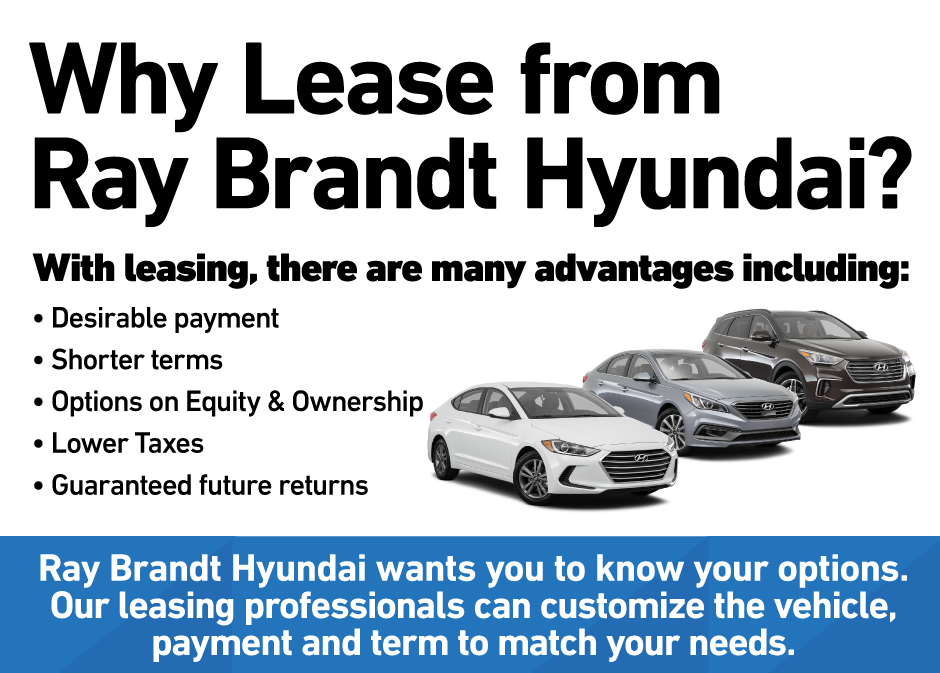 Advantages to Leasing Your New Hyundai in New Orleans
If you have picked out your Hyundai vehicle, the only thing to do now is plan the best way to pay for it. There are great advantages to both financing and leasing your next car. Many people have only gone through traditional financing and have never even considered a lease. Many may not know the benefits that make a lease great. Leasing a new car can often allow you to put down a smaller down-payment and also maintain a lower monthly payment. If you are looking to trade in a car, you can still use that trade in as a down payment towards your lease. Knowing that your monthly budget is important, our Expert Finance Team can help you decide if a lease of your new Hyundai is the best choice for you. They are happy to answer any questions and even go through the numbers involved with both a financed car and a leased car to help you get a clear idea of your options.
A Lease Helps You Always Have the Latest Model
Automotive technology and safety standards are being improved and updated every year. If you finance your car, eventually you will own that car. Ten years from now that vehicle will not have all the same great features that will be offered on the current new models. Leasing a car will allow you to always have a new car with the latest and greatest features. By leasing, you set a lease term and when that lease is up, you can sign a lease on a different car. Or you can choose the newer upgraded model of the car you have been enjoying for the last few years. You will also have the option to buy the car you've been leasing if you decide to. Leasing a car gives you a lot of flexibility.
Less Maintenance Costs with a Lease
Depending on the Lease term and the vehicle, most likely your Leased vehicle will be covered by the manufacturer's warranty for the entire time of the lease. This means that you don't have to worry about costly repairs that may come with owning an older vehicle. You should not have to worry about much other than regular routine maintenance when it comes to your Leased Hyundai.
There are a lot of great reasons to lease your new Hyundai from Ray Brandt Hyundai. Our finance center specialists will work to get you the best deal on your new Hyundai. We're conveniently located in Harvey, Louisiana, and also proudly serve drivers in the greater Metairie, New Orleans, Mandeville and Gretna areas.